Department of Electronics & Communication Engineering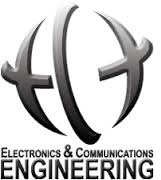 In recent years, electronics the world over, has made unprecedented growth in terms of new technologies, new ideas and principles. The rate of obsolescence of technologies also has been extremely high. Researchers, academicians, industries and the society at large have to work in unison to meet the challenges of the rapidly growing discipline. The research organizations and industries that work in this frontier area are in need of highly skilled and scientifically oriented manpower.
Among the host of activities of the department of electronic science, the major ones are teaching, research and consultancy. The teaching program contains a proper blend of basic concepts and advances in technology. The faculty has succeeded in keeping a lively atmosphere among the students, with timely up gradations in the curriculum and innovative teaching techniques. The teaching is closely coupled with the research activities of the department. Electronics Department is one of the oldest department of our college having well equipped Electronics, Computer and Internet Labs. With the latest technology hardware and software, department is unique in the region.